That's right-
this year I've envisioned lovely vignettes of white pinecones, berries, ornaments, trees, and all things Christmasy. My hubs has talked me into having a real tree this year (with the agreement that HE cleans up needles off the floor each day) and I'm actually excited about it! We've always done a faux tree, but if you've seen pics of real ones, you know they're quite pretty. No...gawgeous.
They're gawgeous.
However, I don't want to junk it up with all of the hulabaloo that I usually put on our faux tree, so....
I'm going a more handmade, rustic route with everything this year.
While searching Pinterest for 'White Christmas' inspiration, I came across and fell in love with a white berry wreath
so, naturally, I had to try and re-create it.
This begins my 'Week of Christmas Crafts- 2011', and I'm starting out by saving a whopping $51 bucks.
Did you hear that internets?
I SAVED $51 dollaroonies by makin' this myself.
The one I found on etsy was $70 and I was able to pick up the supplies I needed for my own at a cool $19. While they aren't identical, I'm totally in love with my own now.
Totally.
Here's my version:
**updated**
I totally added a ribbon
and here's the one I pinned from etsy:
And yes, I could totally add a bow to make them even more twin-like...
Here's what I used to make it:
14 white berry stems from Michael's at 50% off= $14
1 wired wreath form= $2.99
1 spool of floral wire= $1.99
In short, all I did was attach each of the stems to the wreath form with the floral wire, and since the wreath form started out dark green, I also used some white acrylic paint I had on hand so it would blend in.
p.s. Do you like my manicure? I call it 'taupe-with-a-tip-of-white-acrylic'
and...that's the backside of the wreath form. See how that green sticks out like a sore thumb?
Thar she is with 2 stems attached.
By the way, you'll need some of these bad boys to clip the long stems off since they're not needed-
They're called wire-stem-remover thing-a-ma-bobs.
Forgot to mention that it may also be helpful to have a 2-year old who refuses to go to sleep because she just wants to 'help'.
Even before the 2-year old goes to sleep, the wreath will be done because it was just so darntootin' easy.
For now, it's in the foyer on the Narnia closet door. I'm thinkin' I may go back and make it a bit fuller by adding in more stems, but who knows. I could grow to love it in this skinny state. And speaking of NOT skinny, I'll be dieting until I get this turkeyhamdressingcasserolepie gut off of me. I'd love to say I'm kidding when someone asked yesterday when I was due, but I'm NOT.
Someone actually asked me when I was DUE.
I know this is neither here nor there in regards to the lovely wreath above but I felt like sharing.
I hope you have a most excellent Monday!
I'll be back tomorrow with something else I'm creating for my 'white, light, and bright' decor.
extra bonus points if you immediately spotted the plastic Easter egg in the pic above. It just wouldn't be right if a random toy didn't make it into at least one of the shots.
I've linked this post to:


Get Your Craft On at Today's Creative Blog,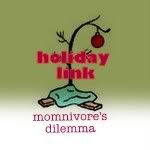 The Crafty Lassy Linky at Sew Stylish Boutique,
Whatever Goes Wednesday at Someday Crafts,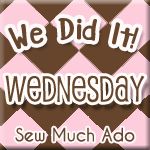 Show and Tell at Blue Cricket Design,
Kate's Holiday Crafts linky at

Centsational Girl

,